15 years designing and developing ecommerce websites that sell for you.
Inology Website Design and Development is 100% Australian, and specialise in building you eCommerce websites that are fast, secure, and most importantly - easy to use.
We look after all elements of the design and development process, so you don't have to spend valuable time learning how to develop a website yourself. Our platform makes creating new products and selling them online as easy for you to manage as possible.
Enquire today for a live demonstration of our eCommerce platform, and we can show you just how easy it is!
Contact Us Today
Or Call (07) 5535 8942
Attractive
Attract new customers with a beautiful design customised with your corporate identity.
User Friendly
Close more sales with a website designed so your customers find what they are looking for in minimal clicks, followed by a streamlined check-out process.
Secure
Give your visitors piece of mind that their data is secure when transferring between their computer and your web server.
Fast
Your web pages will load fast due to the system generated output that is optimised for speed. This will help increase your ranking in search engines and ensure your customers don't leave due to long waits.
Mobile Friendly
Your website will be responsive which means visitors to your site will find it easy to read and navigate on any screen size.
Search Engine Friendly
Increased search engine rankings with content output optimised for search engines will bring more visitors to your website.
Feature Rich
Your ecommerce website is packed full of features from design and development to marketing to order processing to inventory management. See our comprehensive ecommerce feature list below.
Customised to Suit
We know all business are not the same, so our team developed a system that is easy to customise for each individual business.
Scalable
Change and grow your ecommerce website over time to meet demand.
No Limits
Add as many products and articles (such as pages and blog posts) as you like.
Easy to Manage
No need to know programming, it's as easy to use as filling in a form and typing in word processor.
Manage from Anywhere/Anytime
No need to install any software. With an internet connection you can update your site from any computer and internet browser, anywhere in the world 24/7.
Enquire Now
Or Call (07) 5535 8942
Examples of eCommerce Websites We Built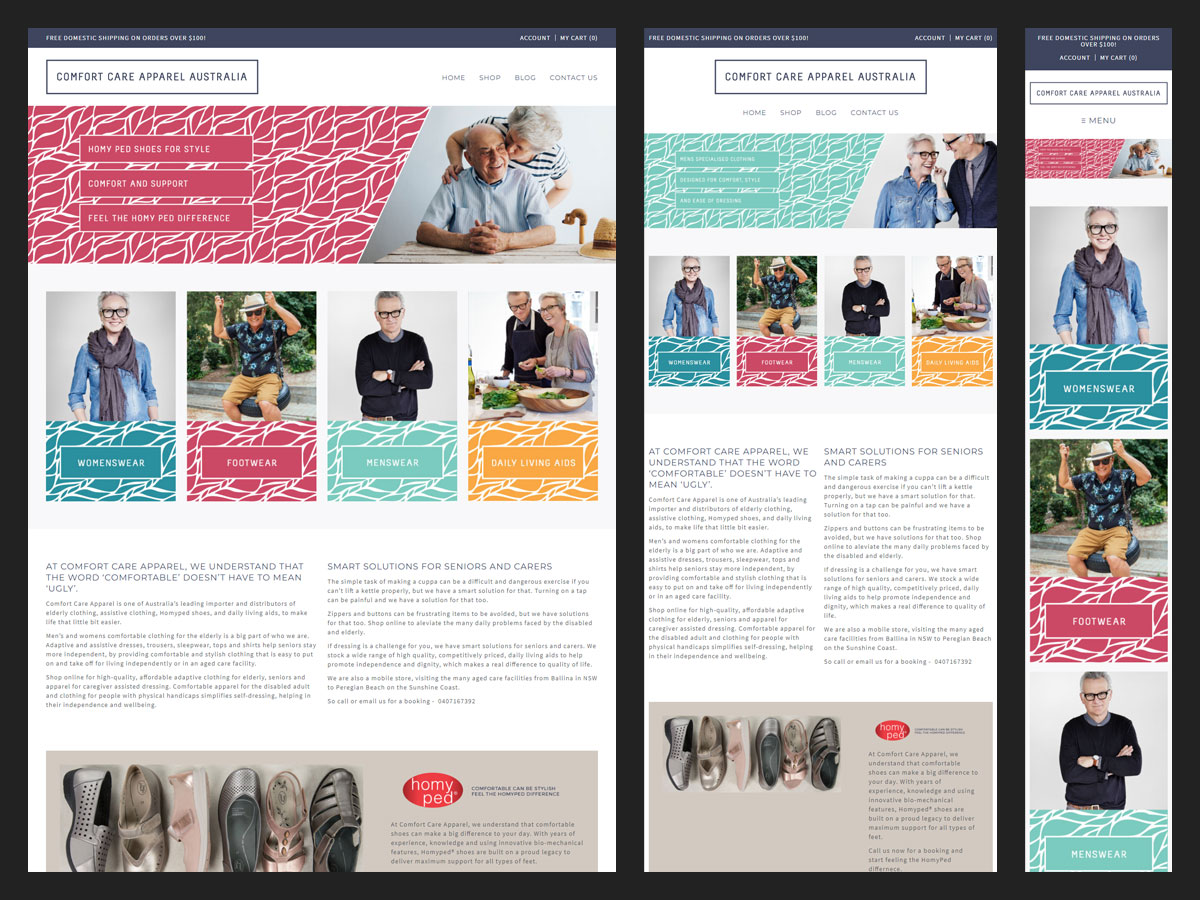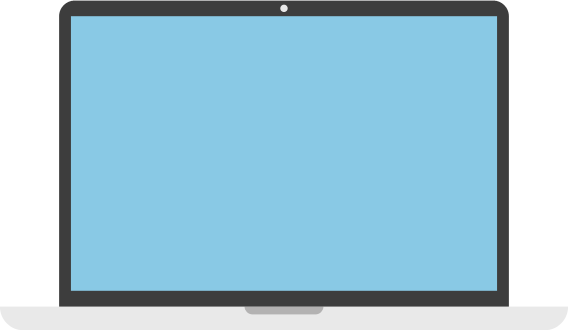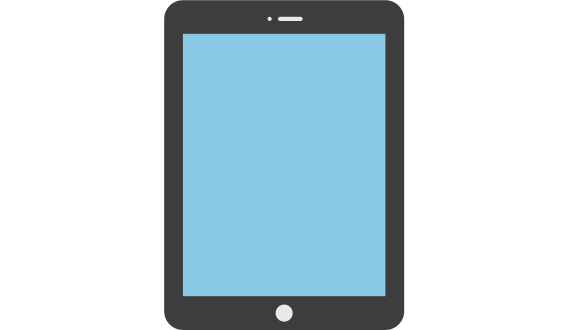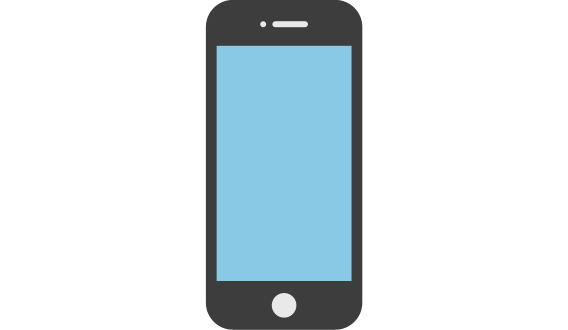 Comfort Care Apparel
Comfort Care Apparel is one of Australia's leading importer and distributors of elderly clothing, assistive clothing, Homyped shoes, and daily living aids, to make life that little bit easier.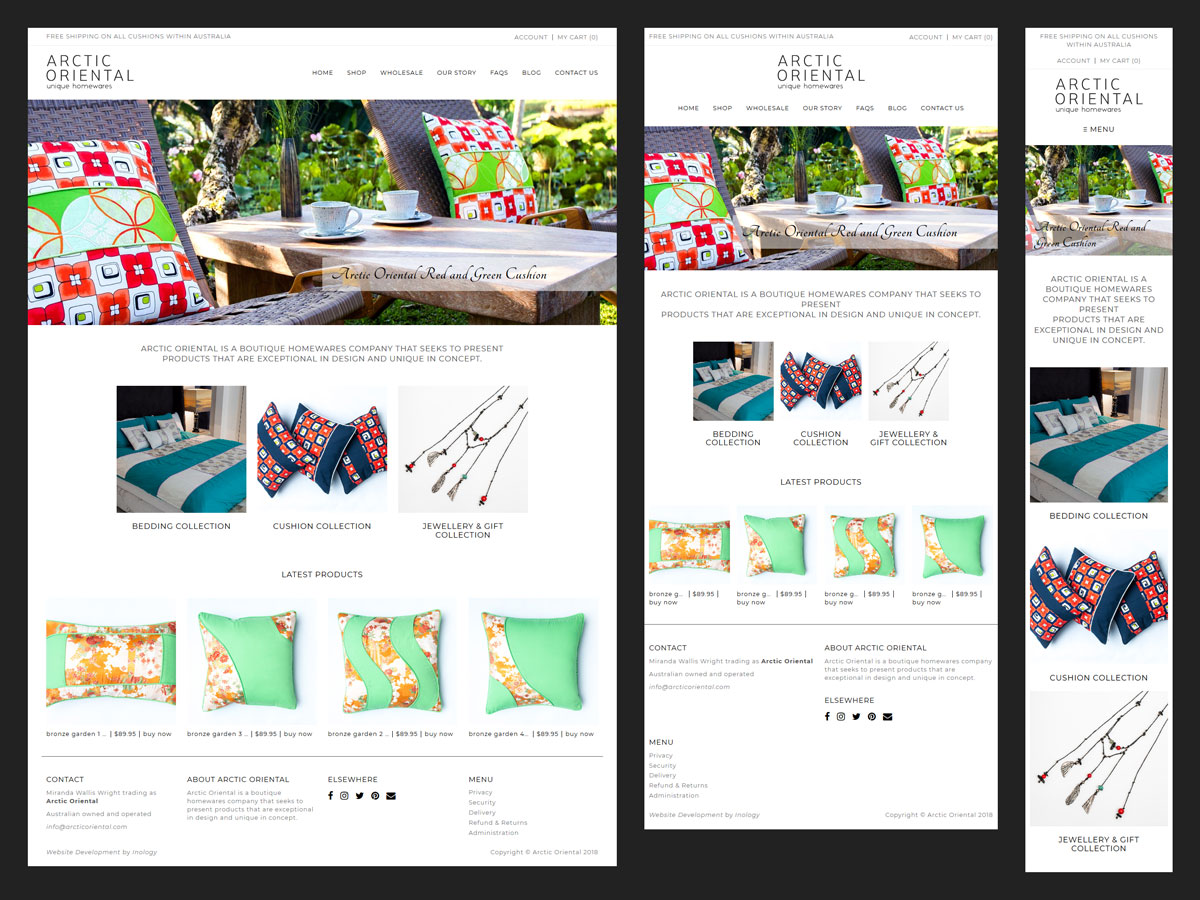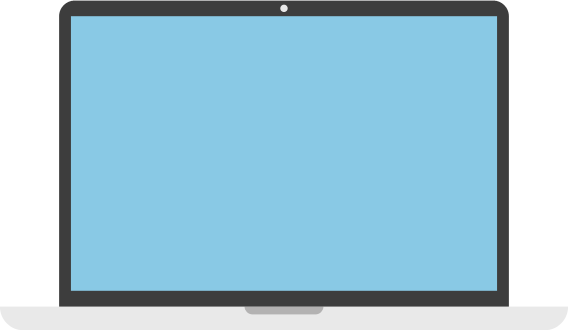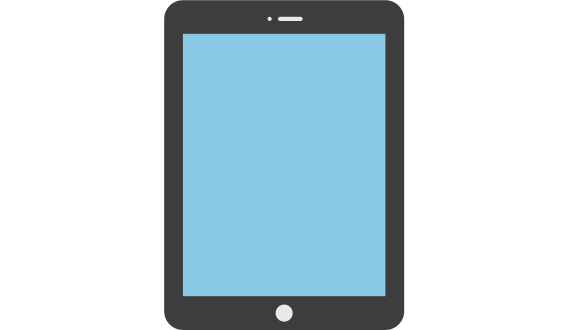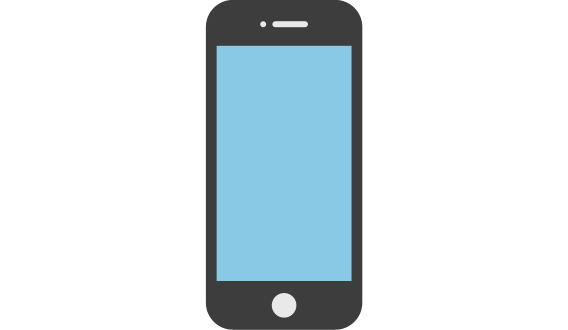 Arctic Oriental
Arctic Oriental is a boutique home wares company that seeks to present products that are exceptional in design and unique in concept. This same concept leads into their eCommerce design, using our special responsive functionality to properly display their beautiful products on all screen sizes.
Enquire Now
Or Call (07) 5535 8942
What Our Clients Say
"We at Fly LegsUp have worked with Inology since the beginning of the commercialisation of our business, since launching online in February 2016 we have gone from a small business on the Gold Coast to expansion worldwide!!! Starting as a online business, Inology have been an integral part of this success. They always make themselves available for questions/assistance, and increasing our business worldwide, they are helping us a lot along the way! We were initially recommended to Inology from another business and now we highly recommend them for yours!"
Jenny & Laura Cayzer
Fly Legs Up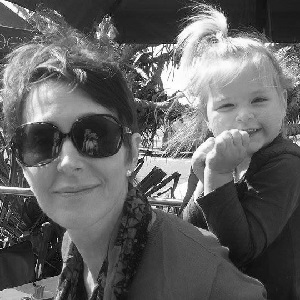 Website Configuration and Usage Options
Multi-Regional and Multilingual
You can set up multiple sites each with a specific region and/or language. For example, Canada/French, Canada/English, USA or English. You can also set up a single site with multiple regions and/or languages. In either case the system will detect where the visitor is from and their preferred language(s) and direct them to the most appropriate region/language content.
Multi-currency
Display and check-out in multiple currencies. Choose which currencies you want to display and set up multiple payment methods in different currencies for the visitor to pay in. The system will detect where the visitor is from and set the appropriate currency for that region but allow them to change to another.
Brands
Add brands for those products you will be selling on your website to make it easy for your visitors to browse/filter your products. Add a logo to each for easy identification of those popular brands.
Categories
Set up your categories and subcategories you would like your visitors to easily browse/filter your products by. Add an image and description to your categories and position them in the order you would like them displayed. When you add your products, you can select them under one or more categories. Categories are also used with the blog and forum.
Tags
Tags are like indexes in a book. You can setup and manage your tags used on products and blog posts. Your visitors can filter products or blog posts by these tags.
Suppliers / Dropshippers
Add suppliers/dropshippers with their products to your database and when an order is placed on the site for one of their products an automated purchase order is emailed to them. If the product has been marked for dropshipping then the purchase order will state to send the product(s) directly to the customer, otherwise to your pickup outlet for you to deliver to the customer from there.
Pickup Outlets and Delivery Zones
You can set up multiple pickup outlets around the world. A pickup outlet can be a store or warehouse. Setting an outlet as a store will allow customers to choose that outlet to pick up the goods themselves. However, products are delivered from both stores and warehouses.
Delivery zones determine what region a product is picked up from and what region(s) it is delivered to. For example, Hong Kong to Europe. You can set up multiple Delivery Zones around the world and can be as specific as a region based on one or more postcodes or as wide as one or more countries, even the world. Delivery Zones are used to determine what freight and tax rates are used when an order is placed.
Delivery Methods and Freight Rates
You may decide to deliver via standard post and/or courier. These are examples of delivery methods and you can add any number of them. You can set up freight rates for each method based on delivery zones and calculated based on dollars spent or total accumulated weight of the products.
Origin/Destination based Tax Rates
A delivery zone has an origin or pickup region and destination or delivery region(s). Set up your tax rates for the different delivery zones. For example, you may set up 2 delivery zones: Australia to Australia with 10% GST and Australia to the World with GST Free. The system will pick the more specific region to apply taxes to the customer's order.
Wholesalers / Retailers / Discount Groups
Set up groups for your wholesalers, retailers or other groups you would like to give discounts to. When adding a new user, you can add them to the group so they receive the discounts when purchasing.
Promotions
Want to offer discounts via promotions? Set up promotions based on whole order spend or off specific products. It can be a fixed dollar amount or a percentage. Give it a code and set when it starts and finishes. Even set how many times a customer can use or the maximum uses overall.
Payment Terms
Offer different payment terms such as 30-day account, 25% deposit with Balance due 7 Days before Required On, 4 monthly payments. By default, without any payment terms, the order is expected to be paid upfront.
Payment Methods / Gateways
Offer one or more different payment methods such as credit card, PayPal, direct deposit, cash on delivery or buy now / pay later. The system is integrated with many payment gateways such as eWay, SecurePay, MIGS, PayDock, ZipMoney/ZipPay, etc.
Automated Tasks
Setup automated tasks to run daily, weekly, monthly etc. such as an email campaign or synchronisation script.
URL Redirects
When moving from an existing site, it is important that you make sure existing links to your site are redirected to the appropriate pages on your new site. Setting this up prior to moving will ensure you do not lose any rankings you may already have with the search engines.
Website / Email Templates
Our website developers will customise website and email templates for displaying different views such as list and detail views of products and blog posts as well as templates for standard pages and landing pages, standard emails, newsletters, etc.
Snippets
Rather than editing a complicated template our developers will set up snippets which get placed in the templates and easy to edit. For example, contact details in the footer or banner text stating free delivery or some other promotion.
Importing / Exporting / Syncing Scripts
Setup scripts for importing, exporting or syncing products, users (customers, suppliers, etc.), orders or any other data in the database. For example, create import script for a supplier to update their product range for dropshipping or a script to export orders to your offline accounting package.
Enquire Now
Or Call (07) 5535 8942
Website Design Features
Get a design for you website that you truly love! Our professional graphic designers will work with you to achieve the look, style, and feel that suits you and your customers.
Professional
Our professional ecommerce website designers/developers have years of experience and will build you an attractive and user-friendly site which convert visitors into customers.
Responsive
The website will be responsive which means it will respond to the size of the screen making it easy to read and navigate on any size device from mobile phones to tablets to large desktops.
Stylised Menus
Horizontal or Vertical with drop-down, flyout or inline submenus that expand on hover or click. Menu items can be conditionally visible and displayed with an icon, image and/or subtext. Depending on your needs our website developers will set up for your main menu, side panel navigation, rotating banners, feature tiles, footer site map, etc. stylised the way you like it while making it easy for your visitors to find and navigate to what they are looking for, fast.
Rotating / Fixed Banners
Our website developers will set up one or more templates with rotating banner images or fixed banner image to use with your pages. You may choose to use a rotating banner on your home page for specials, featured products, popular categories or brands, and use fixed banners on your other pages such as a brand or category. Each banner can have its own image, title and description and rotating banners can link to a specific page on your site.
Feature Tiles for Quick Access
Our web developer will set up feature tiles on your home page for visitors to quickly find and navigate to popular brands, categories or products.
Animations and Effects
Want your site to look alive, our web development team can add cool animations and effects such as backgrounds appear to move slower when scrolling, text fading in or flying in from edge when scrolled into view or images zooming out when hovered over with the mouse.
Enquire Now
Or Call (07) 5535 8942
Product Display Options
Custom Design
Our website developers will custom design a template for displaying your product details. They will also hide features you do not require to make it easy for you to manage.
Main Image + Alternate Images
Include a main image and alternate views of your product.
Image Zoom or Lightbox
Have our development team include an image zoom or lightbox for your product images in your detail view template.
Videos
If you have videos of your product, let's add these. Great for SEO.
Options
Add options to your products such as colours and sizes. When a customer adds your product to the cart they will be asked to choose from these options.
Bulk Buy / Wholesale Discounts
Add discounts for bulk quantity purchases or give your certain groups of customers like wholesalers discounted prices.
Dropship / Supplier Items
Add a supplier to a product will activate a purchase order to them when the product is purchased. Mark an item as a dropship product will tell the supplier to deliver directly to the customer.
Digital Items
Create a digital item (email) for the product and it will be automatically sent to the customer when ordered.
Available Quantity on Hand
Set the available quantity in stock and as items are ordered the quantity is automatically adjusted accordingly.
Minimum / Maximum Quantity per Order
Set the minimum and maximum quantities a customer is allowed to order for a particular product.
Comments / Ratings
Allow customers to comment or rate your products. Set the reviews go up automatically or enable moderation to approve first.
Related Products
Set related products by simply checking boxes and have them displayed in the detail view template.
Attachments
Files (PDF, Word, etc) such as specifications, case studies or brochures for visitors to download.
URL and Meta Information for SEO
Use meaningful file names and add descriptive titles and other meta information for better search engine rankings.
Publish / Archive
Set a time for the product to be published. It will become visible in the store after this time. Set a time for the product to be archive (if applicable) and the product will become invisible in the store after this time.
Enquire Now
Or Call (07) 5535 8942
Online Store Layout Features
Custom Design
Inology's website designers will custom design a template for displaying your product list and summaries.
Grid / Column Layouts
Your product summaries listed in the store can be displayed in a grid or column layout.
Shopping Cart Summary
Our web developers will include a cart summary in the template. This may be, for example, a simple summary in the top right navigation (such as "Cart [8]"), a cart item list in the side panel or both. It's your choice.
Search
Include a search box for the visitor to easily find what they are looking for.
Filter by Brand, Category and/or Tag
Add brands, categories and tag lists in the side panel for the visitor to filter your products and easily find what they are looking for.
Sort by Name, Published On and/or Price
Allow the visitor to sort your products by name, date published or price.
Items per Page / Number of Pages
Set the number of items you want to display per page and your visitors will easily get around using the page navigation on your template.
Infinite Scroll
Ask our developers to add an infinite scroll to your store, so that when a visitor scrolls to the bottom of the list it automatically loads more items in the list.
Enquire Now
Or Call (07) 5535 8942
Shopping Cart Features
Custom Design
Inology's web designers will custom design a template for displaying your cart items list.
Thumbnails
You may want a thumbnail image of the product added to your cart for the user to easily identify what they are purchasing.
Quick Quantity Change / Remove Item
Plus, minus and remove buttons next to each cart item to quickly change the quantity or remove the item altogether.
Pre-checkout Freight Calculator with Geolocator
The system will try to detect the visitor's geolocation and set it as the default. They can change it to the location where they would like the goods shipped. The system will then show any pickup outlets (stores) near them if they would prefer to pick up the goods. Otherwise they can choose an available delivery method (i.e. post: 10 days or courier: 2 days) and the freight will be based of that method.
Pre-checkout Promo Entry for Discounts
Visitors can add in their promo code right there on the cart prior to checking out enabling them to know exactly how much they are spending before proceeding.
Enquire Now
Or Call (07) 5535 8942
An Easy Checkout Process Your Customers Will Love
Custom Checkout
Our ecommerce website developers will customise the checkout process to suit your business. For example, you may not require billing address details, so they can hide that. Each screen in the checkout process is customisable in what fields are displayed and the design.
Guest Checkout
Enabling guest checkout will allow a customer to checkout without creating an account.
Check for Registration / Register / Login / Forgot Password
When a customer checks out (guest checkout disabled) the system can be configured to suit your customer base. For example, you may have a lot of returning customers, so in this case you would display the "login" screen first, otherwise the "register a new account" screen. Alternatively and recommended, we ask the customer for their email address, "check for registration" screen, and check the database if exists and if it does, take them to "login" otherwise to "register". "Forgot password" is accessible from the "login".
Referrer / Affiliate Tracking
Give your customers/affiliates a URL to share with their acquaintances and when an acquaintance uses the URL to access the site and subsequently registers the customer sharing the URL become their referral source.
Pickup or Deliver
If you have setup pickup outlets as stores, then the customer can choose to pick up the goods from the nearest store or have them delivered. The system will work out the closest pickup outlets and display them in order. If the client selects to have the goods delivered the system sets the nearest outlet (store or warehouse) in the delivery zone to deliver the goods.
Billing / Delivery Addresses
If applicable the system will capture the billing address and delivery address.
Delivery Instructions
Ask the customer for delivery instructions. For example, leave around back, beware of dog.
Message to Recipient
Ask the customer for a message to give to the recipient with their products. For example, on a gift card with a bunch of flowers.
Additional Information
Request additional information you may require from the customer.
Attachments
Ask for attachments (i.e. business card artwork for printing).
Promo Codes
If you have a promotion going the customer will be asked if they have a promo code and if so enters for discounts.
Custom Invoice / Sales Order
You can customise the layout of your tax invoice or sales order that will go to the customer upon ordering.
Custom Thankyou Letter
Create a thank you letter to also go out to the customer once ordered.
Enquire Now
Or Call (07) 5535 8942
Order Processing
Automated Digital Items
Once the order has been complete any products with digital items will be sent automatically.
Custom Digital Item Email
You can customise each digital product email.
Dispatch Management
Login as the pickup outlet and get a list of orders to dispatch. As you dispatch an order, or part order, you can set it as dispatched giving it a tracking code if necessary. The system will send a delivery note to the customer with a link for them to track the delivery (if applicable).
Custom Delivery Note
You can customise the delivery note that goes to the customer when the order or part order is dispatched.
Abandoned Cart Recovery
Sometime customers don't complete the order. This may be due to insufficient funds on their credit card or some other reason. Why not follow up on these potential customers with an email to get them to complete the order and make payment.
Custom Abandoned Cart Recovery Email
Create a custom abandoned cart recovery email or campaign.
Automated Purchasing
Suppliers are sent a purchase order for their products purchased in an order. If those products are marked for dropshipping, the purchase order will have the customers' delivery address so the supplier can deliver directly to them. Otherwise, the supplier will send them to the pickup outlet to be delivered with the rest of the order to the customer.
Custom Purchase Order
You can customise the layout of your purchase order that will go to the supplier upon ordering their products.
Order / Payment History
You can view all orders and payments and filter and sort them.
Enquire Now
Or Call (07) 5535 8942
Dashboards
All Users
All users will be able to edit their profile, change their password, etc.
Customers - Consumers / Resellers
On the customer dashboard, it will show their items to be picked up/delivered, payments outstanding, order and payment history, current memberships and bookings (if applicable).
Suppliers / Dropshippers
On the supplier dashboard, it will show their purchase orders.
Pickup Outlets - Stores / Warehouses
On the pickup outlet dashboard, it will show items to be dispatched (pickup and delivery). They can also export the list for processing in an external system.
Administrators
On the administrator dashboard, it will show order and payment summaries as well as membership summary and upcoming/past times (if applicable). The administrator can also search for other users and display their dashboards.
Enquire Now
Or Call (07) 5535 8942
Other Inclusions
Web Pages
Add and edit your standard web pages such as About Us, Contact Us.
Landing Pages
Create a new landing page for that Google AdWords campaign. Our web designers will customise a template to suit.
Store / Stockist Finder with Geolocator
Add a directory to your site for visitors to find your stores or stockists. The system will try to detect the visitor's geolocation and set it as the default. They can change it to the location by entering a country (if applicable) and postcode, and the system will list the stores/stockists closest to them.
Blog
Like writing articles, that's great because it is great for SEO. Our graphic designers customise templates to display them.
Service Booking
If you rent equipment, hold events / classes, etc. then our developers can add the service booking system to take bookings for them and take payment for them too.
Email Marketing
Got a new promotion you would like to tell your database or subset (i.e. wholesalers only). Ask our developers to add the email marketing system so you can send those campaigns to attract customers back to your site.
Galleries
Got some projects you want to show off. Use the gallery system to display them. Our website designers will customise a template to suit.
Testimonials
Put those wonderful testimonials you receive into your website database and our designers will create a template to display them. You can also have a random testimonial display in the side panel or footer of your site.
Forum
Want to create a community? Add a forum to your site for visitor to ask questions, give answers and make statements to each other.
Social Media Links
Our web developers create a "follow us" section on your site where it'll link to your social media business pages.
Live Chat Integration
Want to answer potential customer questions immediately. Give them the ability to chat to you right on your website.
Under Construction Page
While your site is being built, our developers will put up an under-construction page which includes your logo, business name, brief description, contact details, enquiry form and links to your social media as well as some meta information to kick start your SEO.
Inology Portfolio
Our developer will also add your site to our portfolio so the search engines can find you.
Enquire Now
Or Call (07) 5535 8942
Website Management
Managing your eCommerce store should be as easy as possible. We have specifically built our eCommerce platform to make it easy for you to track and manage sales, look after and communicate with your customers, and manage orders and suppliers.
Fully Integrated Website Management System
The components developed by Inology that make up your ecommerce website are all fully integrated with each other under the one system called The Internet Platform.
Content Management
Our CMS contains a wide range of features that allow you to update your website with new pages, blogs, galleries and much more without the need to do any coding.
Membership Management
Our MMS allows you to manage your users and create groups. You may create groups to give discounts on products and services. For example, "wholesalers level 1".
Email Marketing
With The Internet Platform's EMS you can create and schedule emails, and much more.
Product Catalogue
The Product Catalogue System makes setting up and managing your online store simple and cost effective.
Service Booking
The Internet Platform's SBS will streamline the booking process and provide high class features for whatever your requirements may be.
Order Management
The Order Management System that makes it easy for you to provide a secure way to accept orders and payments online.
File Manager
Using the file manager, you can upload, download, view, rename, move and remove files from the server. You can also resize images.
Sitemap Generation & Search Engine Submission
The platform comes with a sitemap generator and once generated can be viewed and submitted to search engines for reindexing of your site.
Site, Blog and Product Feeds
RSS feeds are automatically created for your site pages, blog and online store products.
Product feeds can be imported into Google Merchant Center and Facebook Marketing API. They can also be automated with scheduled fetches.
Reporting
The Internet Platform comes with many summary reports and lists. If you have something specific in mind then ask our website development team to create a custom report for you.
Track + Analyse
Integrated with Google Analytics, allows you to track and analyse your visitor movements around your site as well as measure your advertising ROI.
Enquire Now
Or Call (07) 5535 8942
Domain, Hosting & Support
Domain Registration / Transfer
Our support team will help you choose, register or transfer and manage your domain(s).
DNS Hosting
Our support team will look after and manage your Domain Name System which basically states where your website and emails, among other things, are hosted.
Website Hosting
Let our team setup and manage your website.
Email Hosting
Our support team will set up your mailboxes and help you connect.
Unlimited Mailboxes
Add as many mailboxes as you like.
Automatic Email Responders
Set up automatic emails to respond to emails sent to you. This generally is an Out of Office email responder.
Webmail
You can view your mail from anywhere in the world via any computer connected to the internet and a web browser.
SSL Certificate
Our hosting support team will setup an SSL certificate which makes your site secure, giving your clients piece of mind, their data is secure when transferring from their computer to your web server.
System Training and Support
Inology's support team will train you and/or your staff on how to use the website management tools and provide you with ongoing support. Inology also has 24/7 emergency phone support if ever needed.
Automatic System Upgrades
Inology's system developers are continually improving the software that runs your new website. Whether it be new features, improved security, search engine optimisations, etc., your website will get them via automatic updates.
Daily Site Backups
Our servers are configured to backup your data on a daily basis.
99.9% Server Uptime
Our servers are up and running 99.9% of the time.
24/7 Monitoring
Our servers are monitored 24/7.
24/7 Emergency Support
Inology has 24/7 emergency support.
Enquire Now
Or Call (07) 5535 8942