Leave the tech stuff to us...
Focus on the design-side of your business while earning a passive income annually
Your design. Our tech.
We transform your designs into responsive websites - customised to each individual business.
White label websites
Simply rebrand our development under your business name. Keep your client for life.
Leave client support to us
We look after the technicalities so you don't have to. We'll also provide your client with training and ongoing support.
Local partner
Australian-based – we don't outsource overseas. We understand what local businesses need from their website to succeed.
More revenue
We give you wholesale rates for development AND ongoing commissions for services like web-hosting and upgrades.
No strings attached
We are your partners. We don't lock you into a contract or ask for any up-front fees. You succeed, we succeed.
Wholesale rates and a passive income
Earn extra revenue and get back to doing what you enjoy - designing!
We offer wholesale rates to our design partners. Simply brand our website development as your own and charge full rate for a customised website package.
Receive passive income every year, simply by introducing us as your client's ongoing web-hosting provider. Every add-on service also means more passive income to you.
A complete website development service
We work with you to build a site for your client that will produce lasting results. We also train and support your client so you don't have to worry about the technicalities of their website.
Custom Web Development
Let's work together to produce a truly customised website that looks good and functions with no issues.
We'll take care of all the technical aspects of your client's site and formulate ways to make the visitor experience as effortless and enjoyable as possible.
Responsive Design Implementation
Our team implement your designs (both web and email), and make them adaptable to any screen size they are viewed on.
We know how important responsiveness is for SEO and user experience so we make this a standard part of our service.
Domains, Hosting & Security
We set up and continually manage your clients' domain name registrations, secure certificates and website/email hosting.
Your clients can rest easy knowing that their website and emails are fully secure and always operating online.
Training and Ongoing Support
We set up your client's emails and teach them how to make changes to their website.
Even after your client's site has successfully launched, they can call on us for assistance.
We offer ongoing support to any client who hosts their site with us (at no extra cost).
Maximize your clients' business exposure with our
cutting edge website management tools!
The Platform
The Internet Platform is a website management system that integrates the following components. Combining these components, we can build websites of any type from CMS, blogging, ecommerce, event booking, directory listings and beyond.
Content Management
Create and modify web content like pages, blog posts, galleries and much more without the need to do any coding.
Email Marketing
Capture visitor details. Create and schedule automated email marketing campaigns, and much more.
Membership Management
Provide subscription services to members. Perfect for associations, clubs and other membership organisations.
Product Catalogue
Create a user-friendly online store so visitors find what they are looking for in minimal clicks.
Service or Event Bookings
Schedule availability and take bookings online. Ideal for tours, classes, rentals and events.
Order/Payment Management
Take secure online orders and payments for products, service bookings and membership subscriptions.

Our core principles.

// Technology

// Innovative

// Development

// Integrity

// Adaptive

// Creative

// Excellence

// Improvement

// Systemisation

// Commitment
Recent Website Projects
With YOUR designs and OUR development, we can produce websites that not only look beautiful but also function brilliantly too.
---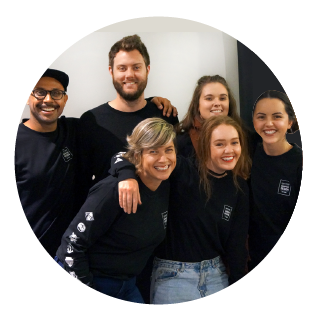 What Our Partners Say
Track record for delivering high quality websites and support.
"Joining the Inology website reseller program has had a huge positive impact on my business and revenues. Visually the websites always look exactly like the designs I send through, they provide full support to my clients so I don't have to, and their technical skill means no matter what my client wants on their website they can provide it fast and affordably. It's great to finally find a web developer I can rely on and trust 100% to deal with my clients directly."
Kelly Robinson, Gold Coast Graphic Design