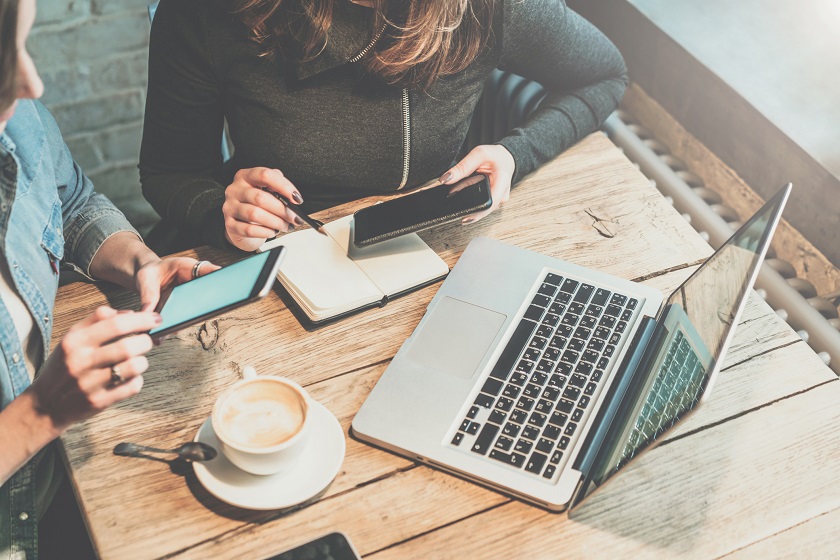 Why Every Business Needs a Mobile Website
Today people are using more and more mobile devices to stay connected whilst on the move. Although tablets and net-books have also contributed to the portability of the net, nothing has made more of a contribution than that of the smart phone. The smart phone has literally revolutionised mobile internet access for billions of uses that access email, social networks and more importantly to find your products and services.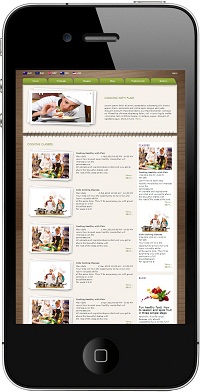 Desktop version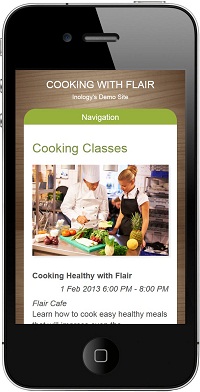 Mobile version
Your website may look wonderful to the average PC user, but when it is compressed into a 3.5" (or less) screen, it not only becomes difficult to read, but also challenging to navigate. In the end you are losing valuable customers as your bounce rate (visit and leave without exploring) will be much higher.
There is a simple way to solving this issue though, that is by having a website design specifically targeted at mobiles. With this, you can have large buttons for the key areas and readable text. This will mean that your users can find and do what they want easily, increasing the chances of sales and them spending more time on your website. Most importantly, it will also mean that they are far more likely to return, which is extremely vital for a website business.
Take a look at the examples beside of our demo website, Cooking with Flair. The top image shows how the website would look without a mobile version of the website. As you can see, it would be extremely hard to read and navigate. And in the other example, you can see we have added a mobile version of the website which is much more easy to read and get around. Give it a try, go to http://demo.inology.au/. The system will detect if you are using a mobile phone and take you directly to the mobile website.
So in conclusion, having a mobile friendly website ensures that:
website content is easier to read and navigate on smart phones,
your generating more traffic,
user experience improves dramatically as they find and do what they want more easily,
customer engagement is boosted,
sales are boosted,
customers are far more likely to return to your website, and
your business can reach its full market potential.
So why not create a mobile website before you lose your potential mobile customers!