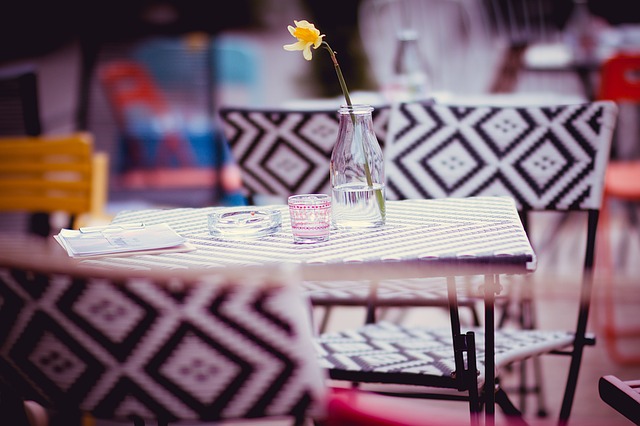 Website Advantages for Your Restaurant/Café
Do you own a restaurant or cafe and question how a website would benefit you? Restaurants and cafes aren't online businesses; they're based on location and predominantly word-of-mouth referrals, so I understand your hesitations. But every business benefits from a website and a restaurant or cafe with a website has bonus advantages to one that doesn't.
More Free Time
Do you or your staff spend a large quantity of time answering the phone? With a website you are able to decrease that time dramatically with this helpful website component.
With a Content Management System (CMS) on your website you are able to create a page that clearly displays your menu and the ingredients used in each meal. You are also able to edit the page every time you update your menu. Having your menu listed online with the ingredients allows customers with any intolerances or preferences to check for themselves which meals are appropriate and/or appealing to them. This advantage will free up the phone from ingredient enquiries and in turn free up your staff for other important duties.
Community Growth
Every restaurant and café has its own local community with regular customers, but sometimes struggle to grow and expand. Entering the online world via a website allows you to expand your community to every corner of the Earth and here's how…
People love new experiences, in particular trying new restaurants, and whether they're locals or tourists the main directory used to find a restaurant to try is Google. You are able to start a wonderful experience with a customer before they even step foot in the door with a mouth-watering gallery and excellent customer reviews. People always love to check out where they are going and what they will be tasting before they get there. I know I do.
Infinite Advertising Space
The usual advertisement methods for a restaurant and café are limited spaced adverts in a magazine/newspaper. A website advertises your restaurant 24/7 and has no space restrictions on the content that you want to convey to the world and with an Email Marketing System (EMS) embedded into your website you are able to market to your clients directly with any specials or events that you may be offering.
I hope this blog has provided you with the information that you needed to make a decision on a website for your restaurant/café. If you have any questions at all about this topic, please contact us and the Inology team will be happy to help answer your query.