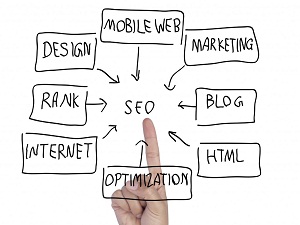 Ways to have a solid website promotion campaign
Using a website promotion campaign for your website or your business can mean the difference between a successful business and one that looks great but no one visits. When you use the Internet as your main business medium you have to be able to get people to go to your website in the first place. There is no point having a great website that doesn't get any traffic to it.
This is where can help you and your business. The Internet is a never ending highway of information and services; you have to make yours different from the rest and website promotion can get traffic to your website that might otherwise go elsewhere.
The first thing you will need for web promotion is a website. Your website has to promote what you do or what you sell effectively. Keep your website professional and clean (don't overload it with flashing images and lots of text), keep it to the point and as concise as possible.
To be able to have a successful business using the Internet you have to use SEO. This stands for . SEO can transform your business instantly and make your website appear at the top of the search engines list. Not all websites are featured on the search engines; sometimes the search engines are just unable to 'read' the content properly. You have to have your website built properly for it to be seen by the search engines. Make sure you include lots of keywords in your text and that your website is built using a clean code.
SEO is not a website promotion technique that happens overnight, it can be a long and arduous task. It is worthwhile doing but be prepared to put effort and time into obtaining maximum results. In the mean time you can use website promotion in the way of pay per click advertising. You don't have to spend a fortune using pay per click advertising as you are able to set your own budget. You can set the limit to a monthly budget or a per click budget. Obviously the more money you spend per click the better the leads, but the option is there for any kind of website promotion budget.
All you have to do to use website promotion and pay per click is to write an effective ad for the potential clients to see. Make the headline strong and always fix a problem... Show the person reading your ad that only YOU can fix what problem they have.
Another effective website promotion tool is to use email marketing. Email marketing campaigns can be hugely beneficial and they can let you keep in touch with past, present and future clients. You can buy lists that have relevant peoples email addresses on or you can make sure you have an option for a client who uses your website to sign up for updates and letters from you. Always give them the option to opt out of any website promotion you have so as not to invade their personal rights. Make sure your email newsletters within your website promotion are interesting, relevant and clear. Don't baffle them with language they won't understand or babble on about things that are not of interest to them. Give them a reason to click through to your website and sample your services or products.
Another website promotion technique is to use social networking sites. You may not think it but there are thousands upon thousands of people on these sites. They are becoming more and more about website promotion then they are about meeting new people. If you have a good website promotion campaign then you can target these social networking sites and drive relevant traffic to your website. Make sure your website promotion plan has one if not all of these factors included. If you want to be successful on the Internet; you have to make your website seen by the masses and website promotion is the way to do it.
Sarah Folgea from Aceinternetmarketing.ie specialises in writing articles relating to the online Business Industry and Web Site Promotion . Visit her website at www.aceinternetmarketing.ie.
Source: Article Devil