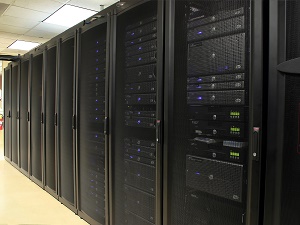 Selecting the Right Web Hosting Service Provider is Critical to Your Business
Websites and blogs are important elements of the client engagement policy of any business (especially small business). They also play a critical role in how the business reaches out to potential clients.
Most businesses concentrate all their effort on the look and content of the website. In the process they ignore the importance of opting for a great web hosting service. This is mainly because small business owners do not understand how critical this is in the beginning.
For any business, the primary goal is maximising profits. Selecting the wrong web host could affect this part. How? Let's take a look.
Loss of revenue
If the web host is not reliable, the chances are that when your website goes down it will not back up within a short period. This potentially can cause loss of revenue and reputation.
Potential customers will not be able to access your site or blog, which will reflect badly on your business. If you have an e-commerce site, then you directly lose money every minute the site is down.
SEO ranking
If your website is down repeatedly and for prolonged periods, it can negatively affect your SEO ranking. If any search engine tries to connect to your site while it is down, the result will be low SEO ranking. SEO ranking is also affected if the website loads slowly, which is also a result of selecting the wrong web host.
Protection from security and malware attacks
While there is no way of guaranteeing that your site will be protected from such attacks, a good web host will have the measures in place to ensure that your site is functioning perfectly post an attack.
Find out if the web host has a system to back-up all your data on a remote server, which allows it to restore all data after an attack. Also, find out about the quality and promptness of the company's tech support and maintenance service.
So, how do you select the right web host for your business? Here is how:
Understand the various hosting options available in the market
There are a number off web hosting options available in the market, like Virtual Private Server (VPS), Shared, Dedicated and so on. Understand what each option offers and how it stacks up against your needs.
Customer support
The Internet is on 24*7, which means your business is on 24*7. Check if your preferred web hosting service provider is operating 24*7? This is an important consideration, because you cannot afford to wait till the next morning to solve an issue with the website. Also, check the quality of service provided by the web host at odd hours.
There are a couple of other issues that you need to keep in mind. Cost should not be the only guideline while selecting a web host. The web host should be able to scale up your website and be able to accommodate increase in traffic as your business grows.
We, at Inology, understand these issues that clients might face while selecting of a web host. We have designed our services to ensure that these pitfalls are avoided and that our client's website functions optimally at all times. To learn more about our web hosting services get in touch with us today.