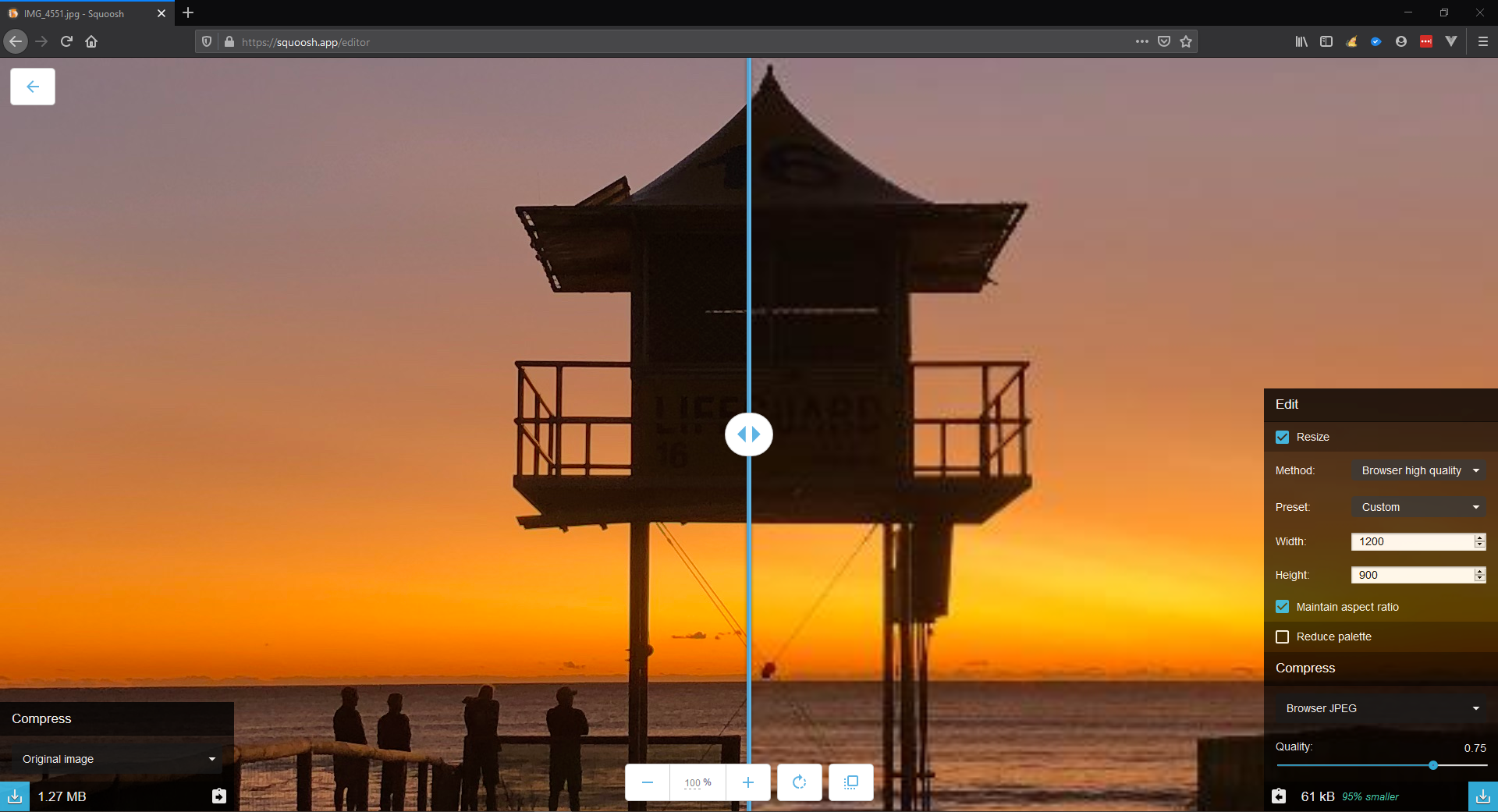 Reducing Image Size for your Website with Squoosh
A short tutorial on how to use the Squoosh web application to reduce image file sizes, improving your website's speed and efficiency.
Go to the Squoosh website.
Select the image that you would like to downsize.
Copy the settings in the image seen below and set your desired width. We suggestion for full screen banner set width to 1920, 1200 wide for gallery photos and for in page photos set to the width you will display them at their largest. NOTE: never increase the width as it will distort the image.
Click the blue download button to download the downsized image.