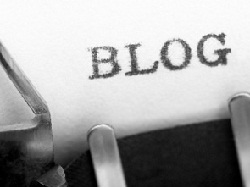 New to Blue Rock II - November 2010
It is a hugely improved platform that is more search engine friendly, allows posting articles to a blog, and has automatic updates which always keeps you up to date with the latest software.
New to Blue Rock II
Well firstly you are probably wondering what is Blue Rock II.
Blue Rock is the software that is running behind most of your websites. It allows you to login to the backend and make changes to your pages, menus, skins, users, products, etc. Blue Rock II was released about a year ago and includes much more:
Content Management System: web-based software that allows you to update your own website quickly and easily.
Membership Management System: a customer or member database that allows your contacts to self subscribe and edit their profile on your website and provides secure information to them via a login.
Email Marketing System: create professional-looking email campaigns that grab attention and help you build successful, lasting relationships with your customers or members.
Product Catalogue System: a database to display products in catalogue, manage inventory and shipping, as well as take orders online.
Service Booking System: manage and display your services such as classes, events, appointments, resource rentals, etc. and your customer can book online.
Order Management System: allow you to take credit card payments securely online for gift vouchers, donations, products, event bookings, membership subscriptions and many more.
Inology's component systems are fully integrated and as simple to use as a word processor. Our components are continuously evolving with improved innovations and technology. Our latest release includes Blogging, Commenting and Automatic Updates.
Blogging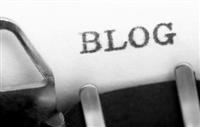 First, let's begin with the definition of Blog. Blog is short for Web Log. To blog is to write articles onto the same place on the internet daily, weekly, monthly, or at least with some predictable frequency. For example, https://inology.au/blog/. The modern blog evolved from the online diary, where people would keep a running account of their personal lives. Most such writers called themselves diarists or journalists.
Fully Integrated
Inology's Blogging System comes with and is fully integrated with the Content Management System.
Search Engine & Reader Friendly
The blog has also been designed to be search engine and reader friendly. Besides the basic optimisation features that allow you to set your title, description and keywords, we have included categories and tags allowing the reader to find posts by those categories and tags as well as by author or month published. For example:
By Category: https://inology.au/blog/category/SEO_Copywriting/
By Tag: https://inology.au/blog/tag/Keywords/
By Author: https://inology.au/blog/author/John_Mitchell/
By Issue: https://inology.au/blog/issue/2010-11/
Submits to Directories
Gaining exposure for your blog is critical to building a following, readership, and revenue. Besides the basic SEO steps of adding compelling and keyword friendly titles, URL structure and descriptions, basic link building for blogs begins with listing them in blog directories.
When you post an article to the blog, the software will submit it to many blogging directories on the Internet such as Technorati which the search engines like Google and Yahoo frequently index. This means you can be found faster and have an improved search engine ranking.
Commenting
Readers of your standard web pages, blog posts, product pages and service pages can now add comments if you allow them to do so. You can select which pages you would like to receive comments on. You can also set it so that comments need to be approved by you before they are visible by others. Getting feedback on your products and services can be very valuable to your business.
Automatic Updates
Although this has been available in Blue Rock II for a couple of months, many do not know it is there. Once you have migrated to Blue Rock II you will always stay up to date with the latest changes to the software.
Not Sure if you're using the Latest?
Upgrading is easy, we'll get you sorted. Call Hannah today on (07) 5535 8942.
Future Upgrades
Rate this Page, Blog Post, Product or Service
Site Map Generator
Submit Changes to Search Engines Automatically
Set Member Prices for Different Groups on Products and Services
Allow Deposit Payment + Balance Payment Prior to Service Start
Help System