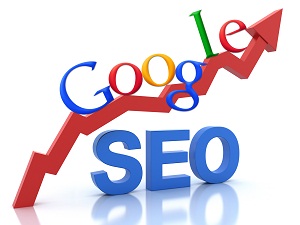 New to Blue Rock II - January 2011
We have worked extremely hard on Blue Rock II's Content Management System over the past months to make the generated content extremely friendly to the search engines. By taking advantage of these new features, the blogging system mentioned in the last blog post along with the Site Map Generator and Search Engine Submission mention below, it should improve your website's search engine ranking, which basically means you will be found easier.
New to Blue Rock II
Site Map Generator
The site map generator we built into this release of the software, generates a site map designed for the search engines, allowing them to find data faster and more efficiently. It is basically a document that lists the pages in the site. To see an example go to here: https://inology.au/sitemap.xml.
Search Engine Submission
Once you have created your site map for the search engines you can use our new feature to submit it to the major search engines (Google, Yahoo!, Ask.com and Bing). Your site will be added to there list to be later index by the search engine robots, also known as spiders or crawlers.
RSS Feeds
Real simple syndication (RSS) is a relatively new and easy way to distribute content via the Internet. People wishing to view new content on your website without having to go there to check if any has been added, can subscribe to an RSS feed on your site using a feed reader (most internet browsers have them built in). The feed reader periodically checks for updates, downloads them and provides a user interface for you to monitor and read the feeds. The icon to the right is generally accepted as a standard indication that there is an RSS Feed on the website. Some browsers include this icon in their toolbar when it detects an RSS Feed on the page being viewed. Clicking on the icon will allow you to subscibe to that feed. RSS Feed detection is now included with this release of the software. To see an example go to here: https://inology.au/rssfeed/.
Rate This
This new feature will allow you to add a star rating to your page, blog post, product or service articles. Your visitors can click on the star rating to rate the article themselves. You can see it in action at the top of this post.
Not Sure if you're using the Latest?
Upgrading is easy, we'll get you sorted. Call Hannah today on (07) 5535 8942.
Future Upgrades
Set Member Prices for Different Groups on Products and Services
Allow Deposit Payment + Balance Payment Prior to Service Start
Help System
Administrator's Dashboard
File Manager