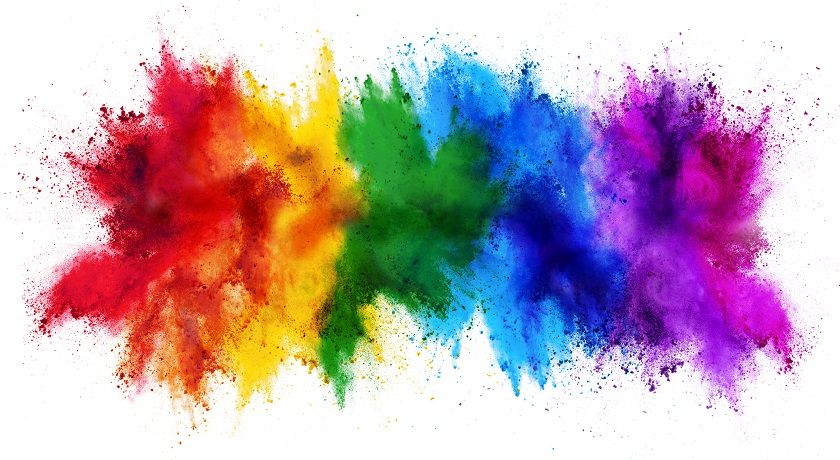 Fonts, Colours and Images
A library of highly recommended links at your disposal for you to choose your website's fonts, colours and images with ease. We have gone through all these links ourselves so that we could be sure that they were of the highest quality for our clients.
Font Websites
GOOGLE FONTS

Google Fonts is making the web more beautiful, fast, and open through great typography. A curated collection of the absolute best free fonts available in 2017, an open-source and 100% free for commercial use.

Visit their website here: https://fonts.google.com/
Colour Websites
ADOBE COLOR CC

Adobe Kuler enables you to generate color themes that can inspire any design project. Create, explore, download, and save color themes wherever you are inspired. Experiment with themes and discover inspiration in a vibrant online color community.

Visit their website here: color.adobe.com
Image Websites

Never use images you have found on the internet or Google without permission. There is no good reason or excuse to use a photo you found on the Internet without asking the photographer who took it? "I found it on Google Images, therefore it is free to use" or "there was no "copyright" logo or any other watermark on the photo" does not make it ok. Below is some cost effective legal options.
ISTOCKPHOTO

iStockphoto is a collection of royalty-free photographs, vector Illustrations, Flash files, and Video clips. If you start an account yourself, credits start at around $12 each, with a minimum purchase of 3 credits for $36 (as at 9/01/2017). Images generally cost between 1 and 150 credits, depending on the size and image collection. Depending on the original size of an image, it can be bought in XSmall, Small, Medium, Large, XLarge, XXLarge and XXXLarge sizes.

Visit their website here: www.istockphoto.com

SHUTTERSTOCK

Shutterstock maintains a library of royalty-free stock photos, vectors, and illustrations available by different time length subscriptions. Visitors can browse the library for free, and can then license and download images through a variety of available packages.

Visit their website here: www.shutterstock.com

STOCKSY

Stocksy is home to a curated collection of royalty-free stock photography that's beautiful, distinctive and highly usable. Because every photo is vetted, every shot has earned a place. So, no filler, no cheesy poses...and no more hours of searching for the right image. We founded Stocksy back in 2013 – as veterans of the stock industry, we wanted to make it a better experience for customers and photographers alike. Take a look at the collection and we hope you'll see why.

Visit their website here: www.stocksy.com

FOTOLIA

Fotolia offers an image bank of millions of affordable royalty free images, vectors, illustrations and video footage clips. Some photographs are offered for free while those that are sold can be priced from $1 to as high as $2,000. Credits need to be purchased online to buy images.

Visit their website here: www.fotolia.com
DREAMSTIME

Sign-up to Dreamstime for free and access low prices for Royalty Free stock photography. They offer a collection of 14,000,000 images & illustrations. You will need to purchase a plan to download stock photos - high-resolution stock images are as low as A$0.29/image or free (as at 09/01/2017).

Visit their website here: www.dreamstime.com




NOW FREE IMAGES

Freeimages was launched in February 2001 as an alternative for expensive stock photography. The idea was to create a site where creative people could exchange their photos for inspiration or work. The site has evolved into the massive community you see today — there are over 2,500,000 registered users and around 400,000 photos online. As a user you gain access to hundreds of thousands of high-quality, hand-picked stock photos and graphics — all free!

Visit their website here: www.freeimages.com

123RF

123RF is a royalty-free digital media library that offers a wide variety of budget-friendly commercial and editorial images, video footage, audio clips, logo designs and illustrations. From its humble beginnings in 2005, 123RF now ranks as the leading global provider of content. 123RF is updated with over 60,000 fresh content daily which gives photographers, illustrators, designers, videographers and audio artists the opportunity to upload and display their creative productions; promoting them to a worldwide audience.

Visit their website here: www.123rf.com

BIG STOCK

Bigstock is your fast, easy-to-use marketplace for quality stock images. We offer over 29 million royalty-free photographs and illustrations from talented photographers and artists around the globe, available for almost any purpose. BigStockPhoto was founded in Davis, California, in the fall of 2004 and quickly grew into one of the Web's leading royalty-free stock image communities. In 2009 BigStockPhoto was acquired by Shutterstock, the biggest subscription-based image library in the world. BigStockPhoto adopted a fresh new look and a shorter name, Bigstock, in 2010.

Visit their website here: www.bigstockphoto.com

CANSTOCK PHOTO

We're a royalty free stock photography agency that believes professional stock images should be affordable and accessible to everyone. We add over 25,000 top quality images each day from the world's best photographers and artists. Searching and downloading stock images is refreshingly fast and easy, and you don't need an account or subscription. Come join us! We were founded in 2004 on the premise of offering professional yet affordable images, while providing fair commissions for our talented artists.

Visit their website here: www.canstockphoto.com




VEXELS

Qvectors.net is the place to find free Vector graphics, vector icons, vector backgrounds and more if you're a designer and need free vector stock images. Launched back in 2009, QVectors.net quickly became popular among artists and designers as the place to go for free vector graphics, every vector submission is hand picked and carefully checked to avoid any copyright abuse. There is a handy blog with inspiration, tutorials and exclusive freebies.

Visit their website here: www.vexels.com




PIXABAY

On Pixabay you may find and share images free of copyrights. All pictures are released under Creative Commons CC0 into the public domain. You can copy, modify, distribute, and use the images, even for commercial purposes, all without asking permission and without paying attribution. However, depicted content may still be protected by trademarks, publicity or privacy rights. Pixabay is a repository for outstanding public domain images. Find free pictures and share your own photos with the world.

Visit their site here: www.pixabay.com




500PX

500px is a photo community and marketplace for discovering, sharing, buying, and selling inspiring photography powered by creative people around the world. From mobile photographers to professionals, 500px has the products and features to take your photography to the next level. 500px is a premium marketplace for photography licensing. All of 500px's inspiring and evocative photography is directly sourced from the world-class 500px community.

Visit their website here: www.500px.com




PIXLR

Apply a quick fix or add a personal touch with creative effects, overlays, and borders. Work in layers, replace colour, transform objects, and more – all from your browser. Make every moment beautiful with our family of photo editing apps. Pixlr is a cloud-based set of image tools and utilities, including a number of photo editors, screen grabbera browser extension, and a photo sharing service. The suite was intended for non-professionals, however the apps range from simple to advanced photo editing.

Visit their website here: www.pixlr.com




PHOTOBUCKET

Photobucket's free online photo editor makes it easy to enhance your images! Apply filters, frames, stickers, text, or crop and resize your photos in just a few easy steps. Enhance your photos with this easy to use online tool. Photobucket is widely used for both personal and business purposes.

Visit their website here: www.photobucket.com/editor