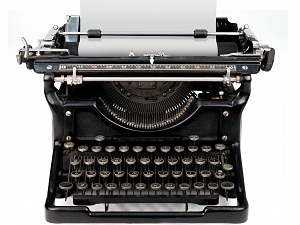 Guide to Copywriting
Copywriting is all the text you see written on websites, marketing brochures, letters and any other product. The use of copy varies from general information about products and services to attention grabbing advertising sales campaigns. Basically, a copywriter is someone who is trained to write passages of text in a specific way that is designed to effectively communicate, captivate, educate, sell to or advise the reader about the product or service they are using.
Copywriting used in conjunction with images and graphic design, is an essential part of any successful online business.
Top Secrets for writing marketing copy
Effective copywriting for ads cannot just be learned overnight, but there are some helpful tips you can follow if you want to have a go at writing your advertising copy yourself.
Avoid Big Words – The purpose of copy in advertising or sales material is to captivate and then convince the reader to buy or try your product or service. Instead of long words like "information", use quick words like "facts". Short words have more impact.

Don't be too cryptic – You have only a few seconds to grab the attention of the reader so don't be too clever with your words. They'll soon stop reading if they have to stop and think about what you're saying. Keep it simple!

Forget the grammatical rules – In copywriting for ads and sales, grammar is not so important. Keep sentences short, and say it as simple as possible, as you would if you were talking to someone directly who was in a hurry.

Focus on the benefits – People want to know what's in it for them. Don't keep them guessing right to the end, because chances are they won't get there. Give it to them straight! Use the benefits as the first headline. It doesn't have to be short either. Statistics show that long headlines are more effective than short ones. So, if you sell irons that only take half the time to do the job, then say something like "Mum, get back 2 hrs of ME time every week!" Sell the benefits!

Test your copy - Get friends and staff to read your copy over and over, then test your market with different copy. Make changes, swap one word with another, and test it again. You'll be surprised at how just rearranging or changing one word can make the difference in responses.
Inology does not provide a copywriting service, however we can recommend a good reliable service to assist you with your website content and marketing copy. For more information please contact us.