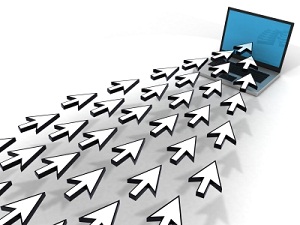 Eight tips to drive traffic to your website
Online marketing is much like offline marketing. Your campaigns need to be strategic to attract the right type of customer to your site. While you need creative marketing to stand out from the crowd, the following are online marketing basics that need to be adhered to when creating your website:
1. KEYWORDS AND PHRASES
Look at every one of the pages in your website and prepare a list of keywords and key phrases that go along with the content of each page in your website. If they end up to be the very similar, simply rotate them so that you don't have the same keywords in the same position on every page. So many people make the mistake of placing keywords on their first page and nowhere else. Your keywords should be different on every page of your website.
You should also be careful not to repeat any words more than 3 times and you should not have more than 30 keywords in your page. Your keywords should also go in the header section of your HTML page and should be in a meta-tag that the search engines can read. If after a while you are not getting the traffic you expected try changing your keywords and resubmitting to the search engines.
2. PAGE DESCRIPTION
Write a precise description of every page in your website using as many of the keywords that you prepared in step 1. Try to leave out as many filler words as possible, like if, that, is, are, to leave more space for the keywords. This is the description that the user will see when the search results are displayed. The description will also be placed in the header section of your HTML page and again will be in a meta-tag. Your description should be about 200 to 250 characters in length.
3. PAGE CONTENT
Your page content is also very important to search engine placement. The content of your pages should be keyword rich and should be about the same subject of the keywords and phrases in your meta-tags. Try to leave out as many of the filler words as you can save more room for the important words and phrases. Your page design should not include frames, to date there are only 2 search engines that understand frames, the rest don't.
4. REQUEST LINKS ON SITES THAT PERTAIN TO YOUR INDUSTRY
If you belong to an industry or business group, such as a Chamber of Commerce or Trade Association, it is likely they list members on their websites. Ensure your listing has a link to your web page.
5. INCLUDE YOUR URL ON STATIONERY, CARDS, AND LITERATURE
Make sure that all your business card, letterheads and brochures have your web page address and email.
6. BE CREATIVE! GIVE REASONS FOR PEOPLE TO REVIST YOUR SITE
There are literally hundreds of ways to be creative online. Calculators, games, auctions, gift certificates, competitions, free information booklets and reports offer interactivity and value.
7. LOCAL BUSINESS DIRECTORIES
Do a search on the search engines for your local city, town and state. Many have local
business directories that are free to place ads or links on. Write them a short email and
description about your business.
8. START AN OPT-IN MAIL LIST OR NEWSLETTER
People love to belong and be accepted. You can start an email group for your business to keep your visitors, customers, and suppliers up to date on just about any topic you desire.
By Angela Myers