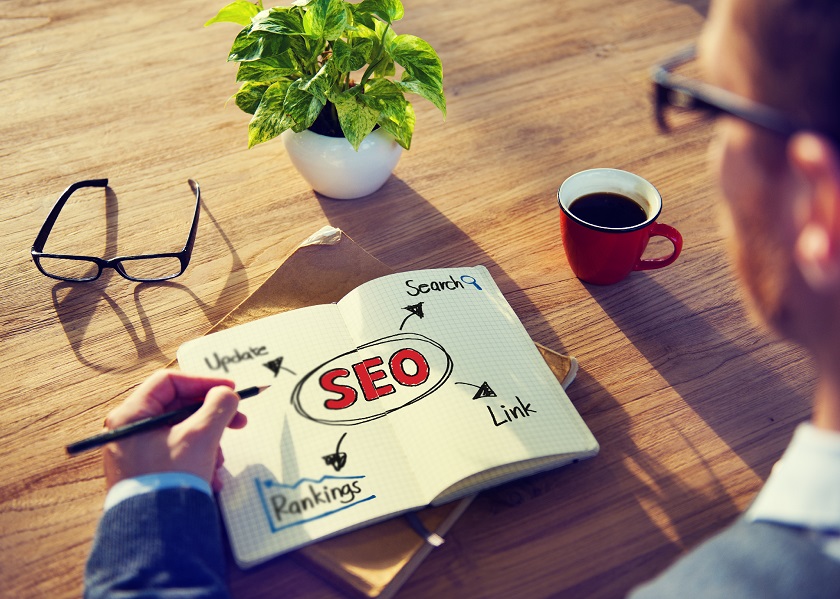 Do It Yourself Search Engine Optimisation
Having trouble getting your website ranking high up on the ladder? Here are a few simple steps that you yourself can do to help your websites SEO.
Keyword Analysis
Before you start updating your site you should list the key phrases you think visitors will put into the search engines to find your business, service or product. You should also list alternatives. For example, it could be interior designer, interior decorator, interior stylist, etc.
Try and be as specific as possible to whatever your business type, services or products is based around as well. For example, instead of just having design or interior design, have interior home design, interior office design, etc. If you are a location based business then adding your main area into your key phrases is a must. For example, Gold Coast interior office designer.
Use Keywords In Your Page Names
If you're adding a new page consider using keywords that relate to your page in the name of your page.
Applying Keywords to Meta Data
Meta data is information about the page. Search engines such as Google uses this data (among other things) to index your page and determine your ranking.
Using the Content Management System (CMS) which comes with your website, edit each page and update the following meta data:
Title
Description
Keywords
They all should include keywords or key phrases. The title and description shows up in search engine results so should be easily read by the user but at the same time be keyword rich for the search engines. The description is a paragraph telling the user/search engine what is in the page. The keywords meta data is a comma separated list of key phrases relating to the page. Most search engines no longer use the keywords meta tag, however it doesn't hurt to add it in for your use to know what you are targeting for the page. Note: It is important that each page has unique titles and descriptions and is relevant to each page.
Keyword Rich Headings
Just like the meta data above, the headings and sub-headings in your page content should be easily read by the user but at the same time be keyword rich for the search engines. Definitely use the heading tags (i.e. h1, h2, h3, etc.) instead of manually styling the content to look like a heading as Google and other search engines use heading content to index pages which will help your search engine ranking.
Keywords In Image Alternate Text
Any images on your page can have alternate text which can also help with your rankings. Using your HTML editor bring up the images properties and place keywords or key phrases in the alternate text.
Increase Your Ranking Via Links On Other Websites
You need to increase the links to your website. Having no links to your website makes it hard for search engines to find your website. The more links there are to your website tells the search engines you are more popular which will increase your ranking.
You can do this by asking an association you belong to, any suppliers or any clients you have done work for to add a link on their website back to yours. It is however better to have other websites link to yours that are related your business (i.e. same industry) or who have many similarities to your website.
You can also add yourself to free online directories on the web. Go to Google and enter these keywords "free online directory gold coast" (or in your area) and add your business and website to a few. Then Google "free online directory interior design" (or in your field) and add yourself to a few of them.
If you have social media pages for your business (i.e. Facebook, LinkedIn, Twitter, etc) link them back to your website.
Add Fresh Content Through Blogging
If your website comes with a blogging system you should use it regularly. To start, research online and write an article relating to your field of business, service or product and add the article to your blog. With most good blogging systems, once you add the article it will be submitted to hundreds of blogging directories on the web which search engines constantly indexed hourly leading them back to your site for a reindex. You can also share the new article on your social media pages and ask your friends to do the same. If you haven't got them already, sharing tools can be added to your site easy to do for yourself and the visitors to your website. If you do this once a month, fortnight or better still a week then this will greatly increase your rankings. Fresh content is the key to better search engine rankings.
Sitemap Generation & Submission
All good Content Management Systems should come with sitemap generator and submission services. Once you have updated your site with new content regenerate your sitemap and submit it to search engines.
If your website comes with a Content Management System you can do all this now with no extra cost, just a little time from yourself. If you want to add a good CMS that has the capability of doing all of the above, contact us today.