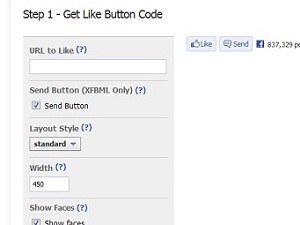 Add a Facebook Like Button to your Web Pages
The Like button lets a visitor to your site share your content with their friends on Facebook. When the visitor clicks the Like button on your site, a story appears in the visitor's friends' News Feed with a link back to your website.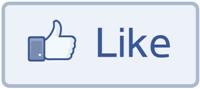 Follow the steps below:
Browse to the page you would like to add the button on.
Copy the URL from the address bar of your Internet browser.
Open a new browser tab and go to this site: https://developers.facebook.com/docs/plugins/like-button.
Paste the URL from memory to the form where it says "URL to Like" and fill in the other fields as desired.
Click "Get Code" and copy the "iframe" code.
Go back to your website and login as administrator.
Edit the page you would like to add the Like button to.
In the content editor click the cursor where you would like to insert the Like button.
On the toolbar click the "Embedded Code" icon.
Paste the "iframe" code from memory into the "Code" box and click "Ok".
"Submit" your changes and you're done.